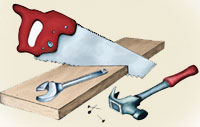 Call: 902-953-1088
Handyman Nova Scotia Testimonials
The deck is great thanks for subjesting we go larger! When we are ready for another deck we will give you a call. Everyone loves it.
Chris
Thanks very much the work looks great
Sarah
Thank you so much, the fence looks great, I appreciate how you showed up on time and completed the fence on time and cleaned up after yourselves.
Jo.
Andrew and his helper removed a rotten old deck and replaced it with a smaller deck for my house.  They removed all the garbage carted it away and build the deck exactly the way I wanted they even checked in with me to make sure it was to my liking. I only had one issue with the stair hand railing and they changed to exactly how I wanted.  Once it was built they went over all the cut ends and reapplied the pressure treating solution so the deck will last longer.   I would recommend that anyone use Andrew and his helper to build their deck for them.
Isabella
I have been a home owner for over 30 years and in that time have hired over a dozen different trades people to do various jobs. Andrew ranks as one of the best. I have hired him for 4 jobs over the past few months. He does great quality work and bill is always what he said it would be. Highly recommended.

Len C
So glad we called in Andrew and his people to rescue us from our last contractor. They came in fixed repaired touched up all the deficiencies, that were left or made by the company we hired. Our children have asthma and we were concerned with the dust they might create in patching the walls. Their response was to bring in 2 large dust filters, while they were a bit noisy when running they kept the dust away from our little ones. Andrew and his helpers even noticed some extra paint touch ups that needed to be done when we missed it. After they were done we realized that we should have hired them in the first place had we known. They took the time to put down cloth tarp and plastic wraps everywhere and the last tools to go out of our home were a vacuum and broom.
Nancy E

For four years I have been using Andy to do fix ups at my house. He is fast and efficient and even if he cannot fix a problem he usually has someone I can call instead. He even takes time to answer my many questions about repairs or maintaining my home. Thank you for being there when I need you !!!!!!!!!!!!!

Sue B.

We found Andrew thru Craig's list, as we needed several small little jobs done. He came by and looked at everything we wanted took notes the whole time even some pictures. After we did a walk thru he gave us a rough estimate and told us he would need an hour to give a full written one. Within an hour he had a emailed us a detailed estimate. We checked with a few other handyman outfits to see if we could get a better deal just in case. Andrew was the highest but his professionalism and attention to detail surpassed the other companies. When he came to do the work he was on time and started working right away. For 3 days he worked on the list of work we needed done and I don't think he stopped once and he never left a mess anywhere. We were so happy with this work we asked if he could make a new door for our storage under the deck from some materials we had in the garage. In a couple of hours he picked through the pile of what I would call junk and whipped up a door and had it installed and it looks great too. We now use Andrew for all our repairs around the house.

Janice M.,